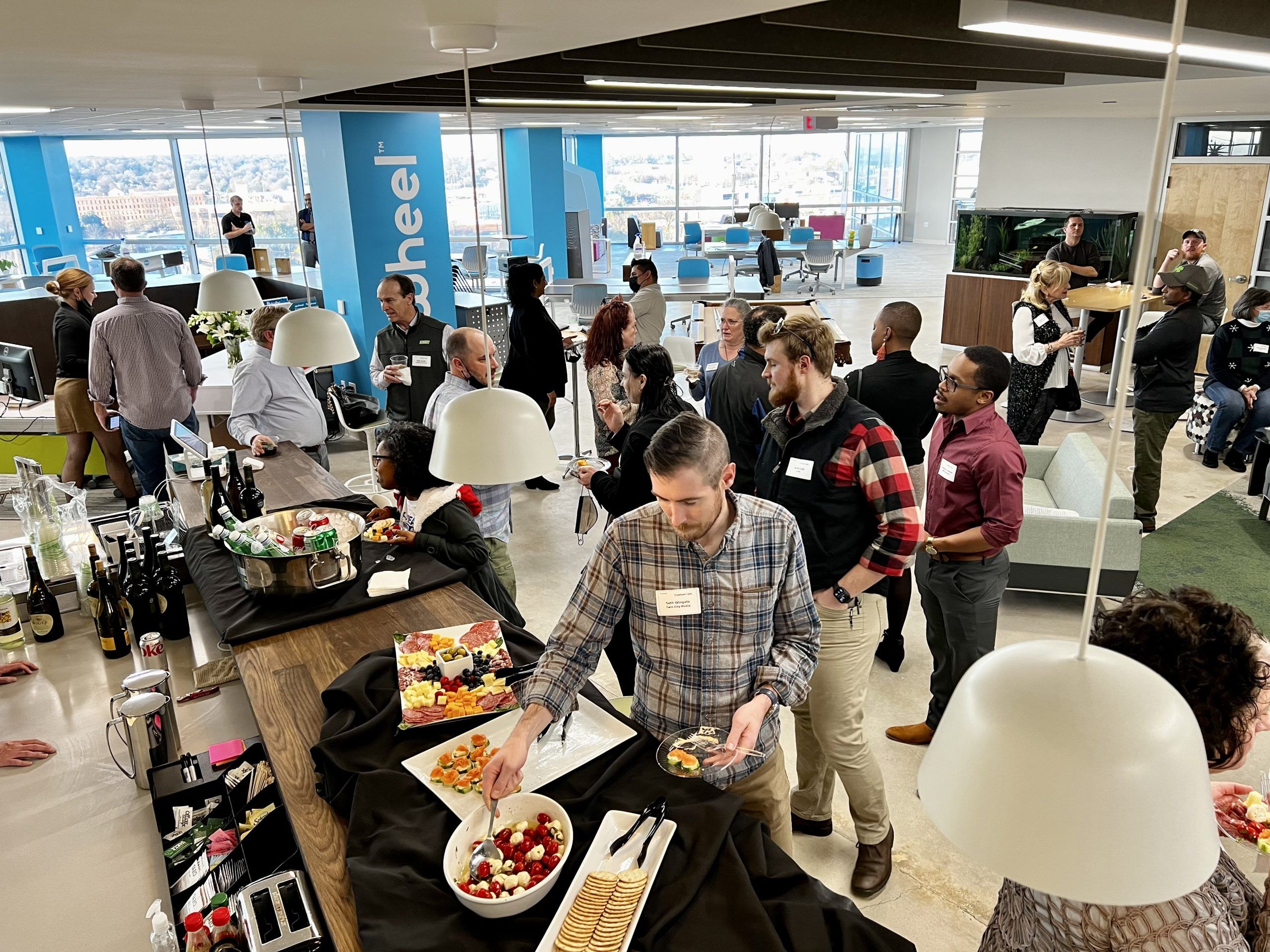 Growing Your Business in an Era of Disconnection
It's not always easy to admit the ways in which we are struggling. It has been nearly three years since the COVID-19 pandemic grinded businesses to a halt and set us all along a path of immense change. We all want to move on, reluctant to concede that some things have remained difficult to overcome. The reality, however, is that businesses all over the world are still dealing with the fallout of post-pandemic disconnection—something Flywheel is dedicated to helping people overcome.
Understanding Post-Pandemic Disconnection
First, let's talk about what post-pandemic disconnection is. It comes in three varieties, all of which may be limiting your growth as a business. The most notable one is the disconnection that currently exists in many hybrid or entirely remote workforces. While these popular systems have positively impacted many employees' abilities to establish a work-life balance, they have also fostered fundamental changes to the way people connect with one another. Gone are the days of inviting new hires to grab lunch, chatting about Monday Night Football by the coffee machine, or sharing videos of your toddler's new Frozen phase. The number of opportunities to connect as people has been limited to an occasional Zoom session. Let's face it, life at work doesn't look the same anymore.
Unfortunately, the lives of your customers look entirely different too. This is the second form of post-pandemic disconnection, and it is one that we regularly see affecting business growth. According to Hubspot, 68% of companies engaged in remote selling in 2022. Whether through a website or social media app, over half of the surveyed businesses attempted to make sales without making real connections. While this online-only business model may be convenient for one-off sales, it does not promote genuine growth through the establishment of a loyal customer base. The only way to do that is to build trust and rapport, and the only way to build that trust and rapport is through genuine connection.
The final element of post-pandemic disconnection is all about making sure you have what you need to be successful. Oftentimes, those needs come from other businesses, entrepreneurs, or subject experts. Whether it's digital marketing, data analytics, or simply advice from someone who has been there before, successful businesses embrace collaboration. However, collaboration is hard to come by when everyone has remote workforces scattered across the globe. Plus, how do you even begin to narrow down which company or expert you choose to connect with? Seeking help is already overwhelming enough as it is; there has to be a better way to reach the support you need. Well, luckily, there is…
Flywheel has solutions for every form of post-pandemic disconnection. Our mission has always been to support the way you work, and that support includes helping you make connections necessary for sustainable growth and development. Here's how:
Finding a Healthy Work-Life Balance Away from Home
Remote work has made life increasingly more flexible for employees. It's true. However, that doesn't necessarily equate to a healthy work-life balance. Some people find it difficult to separate their work life from their home life when they have to work from home all the time. Take Donny Wilson, for example, an extroverted Sales Representative who claims to "need the water cooler experience" during his day-to-day. Donny used to struggle when it came to drawing the line between work and life until Flywheel afforded him the opportunity to create that clearly defined threshold. He says, "For me, Flywheel gives me the ability to separate work from home life. When I get home, I can be done for the day, and I get to do job #2 as Dad. It is an important piece."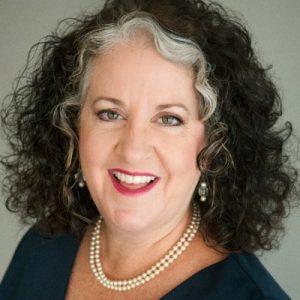 As strange as it may seem, this clear separation allows Donny to foster better, stronger connections throughout the day. Not only does he leave his work at the door when it's time to assume his role as Dad, but he also has the opportunity to mingle and make friends in the professional setting of coworking. That's actually one of Flywheel's greatest benefits, according to Kristie Staton, Commander in Chief of Creative Force, a marketing and brand strategy agency: "After founding my marketing business as a solopreneur, I craved the connection I'd created with former coworkers. Once I began to bond with other Flywheel members, I noticed that business transactions and collaborations naturally evolved. There's truth to the adage, people do business with those they know, like and trust."
Both of these Flywheelers prove that separation does not, in fact, equal disconnection. Drawing clearly defined lines between work and home can increase productivity and foster stronger connections with families and fellow coworking members. It is a perfect solution for employees without an office who crave that designated office space outside of the home. It also happens to be a perfect solution for employers who want to secure designated spaces for their employees to meet and collaborate when necessary. If finding a healthy work-life balance is about having more options and more opportunities to connect, then you'll certainly find it at Flywheel.
Taking a Community-First Approach to Expanding Knowledge and Resources
It's hard to talk about "community" in an era of rampant disconnection, but that's exactly why ensuring that you have a solid community is more important now than ever before. At Flywheel, we believe in two types of community: your local coworking community and a network of purpose-driven innovation communities across the Southeast. Since we've already delved into some of the benefits of working alongside others in a space designed to fit your need to maintain focus and reduce isolation, we'll start with your local coworking community.
Imagine you're a solopreneur in the early days of launching your new cookie bakery business. You have the product, you have the talent, you may even have the business model, but you don't know how to get the word out. Now imagine that you show up to work at your local Flywheel facility and you run into our friend Kristie, the marketing strategist, at the proverbial water cooler. Maybe she's looking for a new client while you're looking for marketing. Suddenly, she's making a sale and you're getting the word out all because you crossed paths while coworking. This is how your local coworking community is meant to operate. Connection is about more than just making new friends; it's about making new business partners.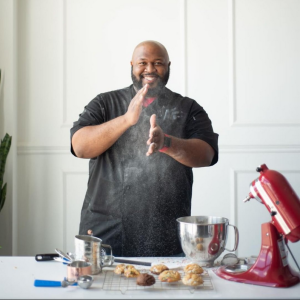 In fact, Cookie Baker Juan Irby with Mason's Mixer had a similar experience at Flywheel, stating "while coworking, I've had the opportunity to meet members of my local community and gain tools that translate well into my job skills." Whether you're implementing an entire new business metric or simply learning how to market yourself all on your own, working within the community that Flywheel creates is a great resource for growing your business.
Better yet, Flywheel is committed to operating locally and fostering a homegrown feeling that other coworking companies simply cannot fabricate. When you work out of Winston-Salem, you are connected to the Winston-Salem community. When you work out of Concord, you are connected to the Concord community. The same will ring true as Flywheel expands throughout the Southeast, because we care about our commitment to being community centers just as much as we are coworking facilities. This means that, as a growing business, you'll never have to fret over missed connections with potential customers, because an entire community of customers is no more than a step from our door.
While we pride ourselves on the ability to create this localized experience, we also understand that growing and developing your business may require a larger network. Fortunately for Flywheel members, you'll have one at your disposal. We offer several programs to help entrepreneurs start a business, connect with customers, learn from mentors, and find funding from investors throughout the southeastern United States and beyond. You can take our word for it, or you can take Kim Delaney's: "There are so many opportunities for a business [at Flywheel] such as growing your business and your brand. I have grown so much since I've been here."
Connect with Flywheel
The reason why so many of those opportunities exist is because we prioritize connection. As the rest of the world struggles through post-pandemic disconnection, Flywheel connects your business with what matters most. We provide a space for a healthier work-life balance that increases productivity while combating isolation, we provide a local coworking community that helps improve sales and skills, and we provide all the tools necessary for growing your business through experts and investors. Learn more about how Flywheel can help you overcome post-pandemic disconnection and grow your business in 2023 at www.flywheelcoworking.com.