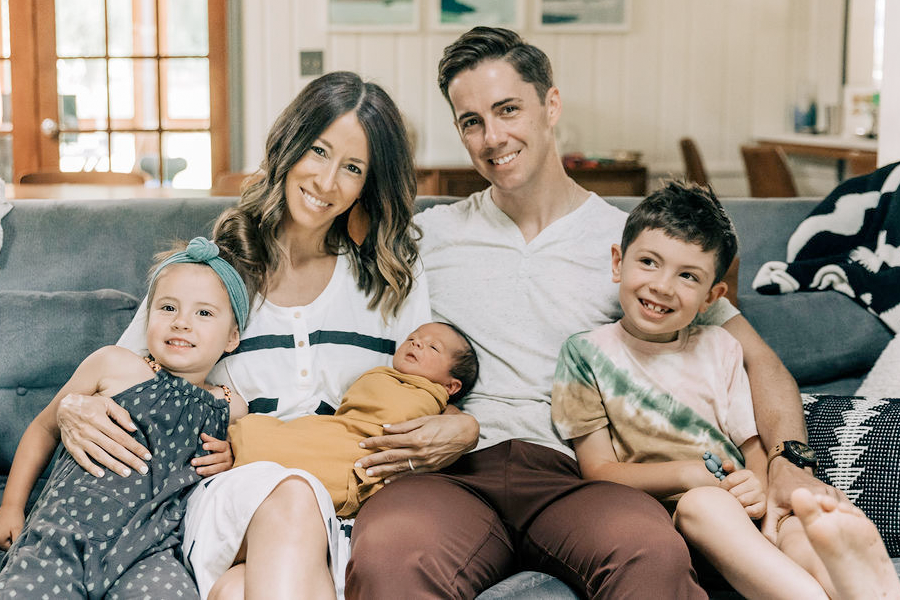 Coworking Is Helping Parents Achieve Work-Family Balance
Prior to the pandemic, many working parents longed to work from home to avoid time-wasting commutes and to spend more time with their families. As companies were forced to pivot and include remote working, some have kept that routine as they were able to reduce office space as a way to cut back on overhead.
However, what has also come to light over the past several years is that, for many, efficiency dropped because of distractions at home. An 8-hour workday could easily turn into a full day of work and family tasks, but not feeling like either one received quality attention. Multi-tasking family life and work life can be very difficult to manage and often creates a less productive gameplan.
Flywheel Coworking Winston-Salem has seen an increase in interest from working parents who are eager to strike a better work/family balance.
Donny Wilson, a Marketing Representative with Federated Insurance and parent of three small children, said when he first came to Flywheel, he got the "Norm from Cheers" experience… you walk in and are so warmly welcomed by the first person you see. It's something he doesn't always get in the cold calling world. "I'm an extrovert, I need the water cooler experience. You don't get that with external sales."
Wilson has been a Flywheel member for over six years and has been at all three of their locations in Winston-Salem. Prior to coworking at Flywheel, he tried working from home, a local coffee shop, and even used to pull up to the occasional McDonalds to borrow some WiFi. None of these makeshift options offered the extra perks or stability that he finds at Flywheel.
"Any job that can be done remotely gives you reasons to continue to do so when you go home," Wilson added. "I used to start work back up once I put the kids down. At Flywheel, things are taken care of even before I pull into the driveway. For me, it is nice, once I cross the threshold at home, I leave all external things outside the house and try not to pick it back up until the next day."
"For me, Flywheel gives me the ability to separate work from home life. When I get home, I can be done for the day, and I get to do job #2 as Dad. It is an important piece," Wilson added.
Luke Wulsin, Founder of Bearlight Marketing, agrees, saying "Being here at Flywheel helps me give quality attention to work so that when I go home, I'm actually "coming home" and can give quality attention to the little guy (rather than having my attention divided all the time)."
Flywheelers Ryan Stack, a software developer with OneHot Labs, and Paul Windley, co-founder of DRG Technical Solutions, similarly find that they can focus 100% on family when they are home and confine work to their time at Flywheel.
John Shields with Shield Financial Services says, "Having a separate space to concentrate on work has done wonders for me. Having four children, ages 7 and under, there is constant noise and chaos at home. The co-working environment helps me focus, get more work done faster, and has even led to valuable new business for my small company."
Cinematographer Robert Michael Bodrogi says "Coworking has allowed me access to a peer group of motivated individuals, keeping my fingers on the pulse of the business community, while giving me a break from the never-ending duties of a parent. The concentration on my work allows me to get more done in a shorter period, giving me more freedom to be present for my son when I am home."
Flywheel offers a variety of coworking spaces including reserved and unreserved desks as well as private offices that come with amenities to support busy professionals. Full-time community manager Erin McHugh assists members with needs as well as welcomes guests. As members, they also have access to meeting rooms, a nicely stocked "bar", and most importantly, an open work environment that fosters community.
"It gives me the option to get out of my house, but to also work in a home-like environment. You have the option to not tie yourself to a single desk. For a free spirit like myself, I like the flexibility. You can office on a couch, eat at a kitchen bar, and visit with fellow members."
Even though Wilson likes the casual workspaces, when he wants fellow Flywheelers to know he is focused on work, he puts in his air buds and sits in the living room area with his feet kicked up. When he needs to make a private phone or zoom call, he uses one of the comfortable phone booths for privacy that are equipped with a chair and ottoman or a desk, depending on your preference.
You can also contact Community Manager Erin McHugh to schedule a free tour.