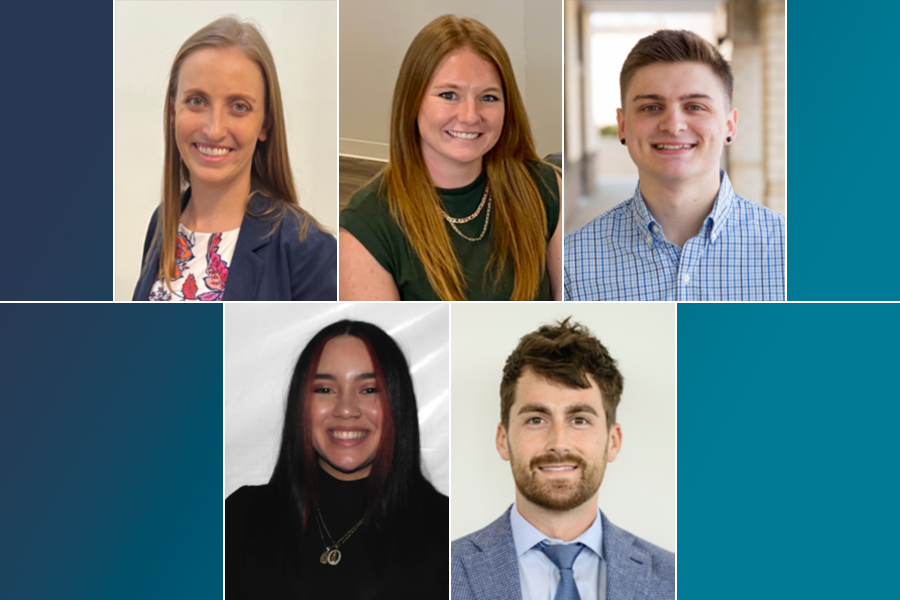 In Honor of International Coworking Day: An Open Letter to Our Community Managers and Community Coordinators
Sara, Erin, Connor, Daina and Fred,
Flywheel Coworking has been thriving since late 2014. We've learned a lot along the way, pivoted more than once, and have landed in 2022 secure in the knowledge that there is one key ingredient to our success…you, our Community Managers.
Beyond our fast, reliable Wi-Fi and design-forward professional interiors, you are the unquantifiable human factor that keeps the Flywheel momentum going.
You handle the mundane (hello dishwasher) with grace and joy, seeing it as just another opportunity to get to know the new member wandering around the kitchen.
When technology fails, you find a way. No one connects three adapters and gets the webinar back up and running with the ease you do.
Sometimes it seems that the bottomless coffee and abundant snacks multiply on their own. We know it's you, walking around Costco, knowing exactly what each member likes best.
Making connections is your heart and soul. We often hear you cheer with glee when you see members collaborating on a project or simply discovering a common interest.
Events are hard work. You could have a full house or two people. It's frustrating, but you persevere, always analyzing what worked and what would work better next time.
Is the therapist in? Your answer is always yes to the member who just needs an ear, even when the invoices need to be edited, the KPI's are due, and the speaker for your next event just cancelled…all at the same time.
Behind the day-to-day operations that members see, is a sales professional who takes deep responsibility for keeping offices full and projected revenue on target.
You make potential members feel like individuals when you start a tour by asking them what they need, why they came, and how we can help, rather than launching into a sales script.
Despite wearing two dozen hats on any given day, you never lose sight of our Foundation's mission of economic development through entrepreneurship in the communities we serve.
You come up with new business strategies when going about your weekend, and are so excited about them, you often don't wait until Monday to share them with the team.
Time and time again, when we ask members why they stay, they mention you. You make them feel welcome by never failing to give a warm good morning. You make them feel seen by asking about their new business, baby, or vacation.
People often choose coworking over working from home because they are lonely, or distracted, or need the water cooler atmosphere. You are the antidote, knowing what each individual needs to do their best work.
Sure, the Wi-Fi rocks, and the chairs are comfy, but you are the secret sauce. We are grateful for your talents and commitment to Flywheel, its members, and your teammates.
Without you, it's just real estate. Thank you for being you.